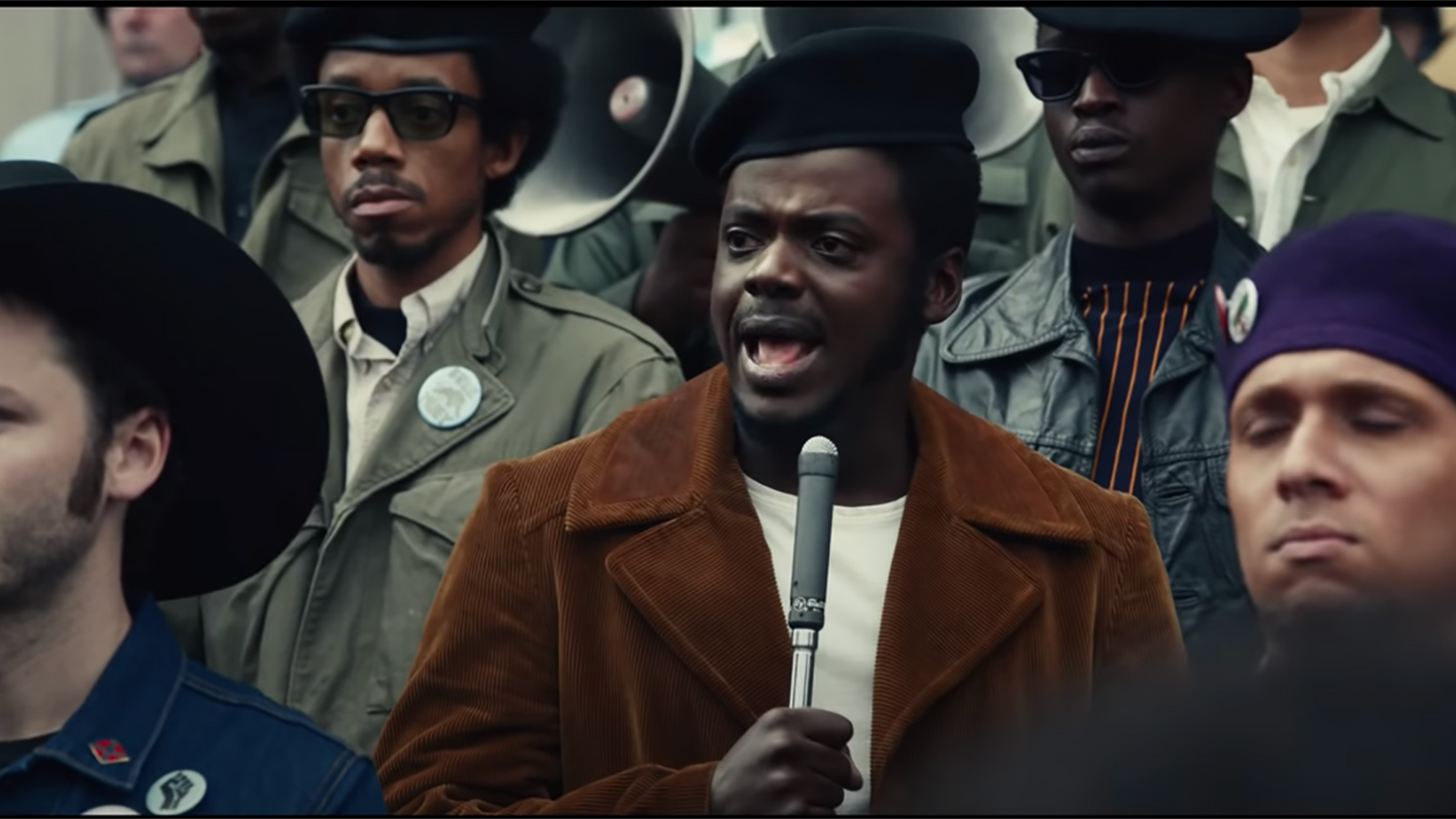 Like many of you, I mourn for the little pleasures denied to us in our current purgatory. One of the small pleasures of my old life was a Friday afternoon at BAM with a seltzer in one hand and an illicit empanada from the Caesar's cart in the other. (I like guava and cheese and chicken with vegetables, and I'll take extra green sauce, please.) Caesar's is, thankfully, still open, though the theaters are not. (BAM is streaming, however.)
By the end of 2020 I took to reheating empanadas, turning off all the lights, and switching to airplane mode on my iTouch, and indulging in two hours of uninterrupted movie viewing. It's not the same–it can't be–but it's something to look forward to. There are benefits, though: Aside from limiting myself (and others!) to exposure, Warner Bros. is releasing its catalogue to HBOMax this year. (The distributor is releasing simultaneously to movie theaters.) Availability expires after 30 days, but gives HBOMax subscribers COVID-free access to its new releases. (Turns out Wonder Woman 1984 wasn't worth the cost of admission at AMC anyway.) Hulu and Netflix have picked up rights to films that were otherwise destined for the Box Office, and independent theaters are streaming through third-parties or their own services.
Get a snack, and join me at a distance. These are this month's new releases.
Out now in theaters:
Son of the South
Dara Of Jasenovac
Little Fish
Rams
Falling
PVT CHAT
Two of Us
Sacrifice
Streaming now on Netflix
All My Friends Are Dead
Black Beach
The Last Paradiso
Little Big Women
Malcolm & Marie
Space Sweepers
Strip Down, Rise Up
The Yin-Yang Master: Dream of Eternity
Bliss is available on Amazon Prime:
Ready for you on HBOMax:
La Deuda
Fake Famous
Earwig and the Witch
In Other Words
Streaming on Netflix this week:
Crime Scene: The Vanishing at Cecil Hotel
The Misadventures of Hedi and Cokeman
Layla Majnun
Red Dot
Squared Love
Later this week on HBOMax:
Black Art: In The Absence Of Light
There is No "I" in Threesome
In theaters Friday, February 12:
Fear of Rain
Land
Puaada
The Mauritanian
Minari
French Exit
The World to Come
Breaking News in Yuba County
Streaming on Netflix Friday:
To All The Boys: Always And Forever
Hulu's Into the Dark series returns next Friday, with Into the Dark: Tentacles:
Map of Tiny Perfect Things will be on Amazon that Friday, too:
Coming to HBOMax this weekend:
El Inconveniente (Aka One Careful Owner)
Havana Street Party Presents: Beatriz Luengo
Judas and the Black Messiah
Note: Last year's Sonic the Hedgehog will be available on Hulu and Amazon February 18, if you were unable to see it last year.
In theaters Friday, February 19:
Truth to Power
Days of the Bagnold Summer
The Incredible 25th Year of Mitzi Bearclaw
Abandoned: Angelique's Isle
Blithe Spirit
Streaming on Netflix:
I Care A Lot
The highly anticipated Nomadland from my favorite director, Chloé Zhao is released on Hulu:
Flora & Ulysses, an adaptation of the kids novel, is streaming on Disney+:
The Book of Life, the 2014 animated comedy that is, in my opinion, superior to Coco (don't @ me), is added to the library today as well.
Streaming on Netflix Saturday, February 20:
Classmates Minus
The Rental is available on Hulu the same day with the Showtime add-on:
Available the following week on Netflix:
Pelé
Geez & Ann
In theaters Friday, February 26:
Night Of The Kings
The Father
The Vigil
Crisis
Streaming on Apple+:
Billie Eilish: The World's a Little Blurry
Streaming on Netflix:
Crazy About Her
And Hulu has The United States vs. Billie Holiday:
On HBOMax:
Tom & Jerry